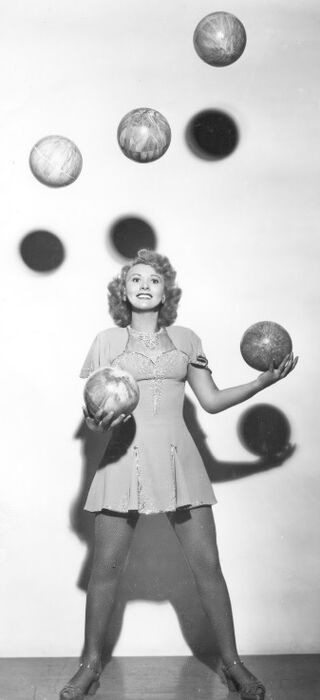 Martha "Trixie" Firschke (1920-2001) was born in a circus family in Budapest, Hungary. She started learning juggling from her stepfather, Oscar Firschke,[1][2] when she was 11 years old. Her father had seen Enrico Rastelli perform, and he taught his daughter many Rastelli-style tricks. Trixie was able to balance a ball on a mouth stick the first time she tried it.[3]
Trixie's typical practice method was to do a trick perfectly 10 times out of 10, starting over if she missed any attempts. She was able to juggle 5 large balls, 7 plates, and 6 plates with a head bounce, and she could bounce two balls on her head at once.[3][4]
Trixie performed in various venues in Europe, including circuses and variety showcases, and for a number of heads of state and royalty.[5] In 1938, she moved to America,[1] where she worked at Radio City Music Hall, in a movie with Fred Astaire, and as a featured star with Ice Capades from 1942 to 1957. She married Escoe Larue, another Ice Capades performer.[3] Trixie received the Historical Achievement Award from the IJA in 1991.[6]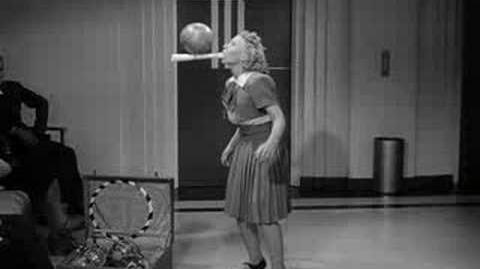 Community content is available under
CC-BY-SA
unless otherwise noted.