A steal is a trick where one juggler takes over another juggler's pattern, by catching the objects before they get to the other juggler's hands. The jugglers can stand facing each other, or both jugglers can face the same direction and the person stealing the pattern can come from a different direction - reaching in from the side, or from behind, above, or below the other person.
The runaround is a trick where two people constantly steal a 3 object cascade from each other while running around each other in circles and always facing the same direction. Each throw from a right hand is caught by the same person's left hand after running around behind the other person, and each throw from a left hand is caught by the other person's right hand as they come around to the front.
| | | |
| --- | --- | --- |
| Stealing 3 balls from the front | Stealing 3 balls from the side | 3 ball runaround |
A takeout is a trick where someone steals just one object at a time out of a juggling pattern, and later replaces it with the same object or a different object.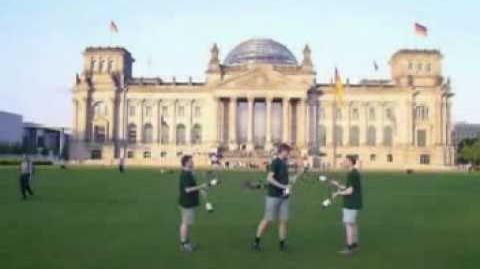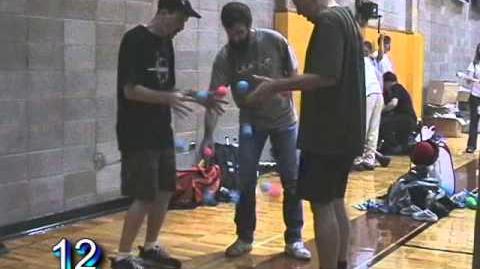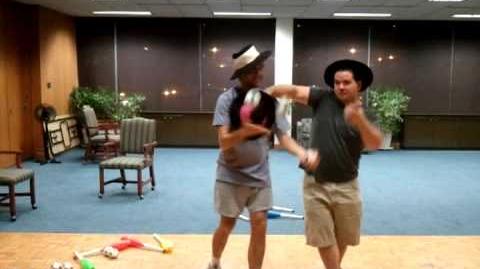 External links
Edit
Community content is available under
CC-BY-SA
unless otherwise noted.