Luca Pferdmenges (born 24 August 2001) is a German juggler from Mönchengladbach in the region of Nordrhein-Westfalen.
He holds the following world records:
His other biggest achievements include:
His favorite props are clubs. He uses Henry's Pirouette Grips in orange and blue. With balls, he practices numbers and siteswaps from time to time, as well as 360s, backcrosses, and endurance runs.
Luca is also known for often attending German juggling conventions. He says that his biggest idols were Manuel Mitasch, Daniel Ledel, and Dominik Harant.
Due to his performance on the TV show Superkids at the age of 14, he enjoys a strong fan base from non-jugglers.
He has been featured in the Top 40 Jugglers list five years in a row (2015-2019).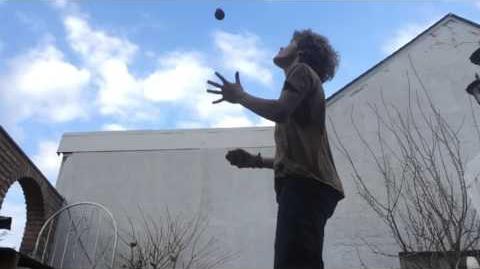 Community content is available under
CC-BY-SA
unless otherwise noted.