A lid is a quick short throw (i.e. a pass/zip/feed - a 1 or 2x in siteswap) that goes over the top of the whole pattern. It is thrown straight across the top of the patttern, going over both the next object that will be caught by the hand that throws the lid, and the last object thrown from the hand that catches it.
A box done with lids is called an upside-down box or an inverted box, because it still has the shape of a box, but turned upside-down. A normal box has an open top and a ball forming the bottom side of the box, and an upside-down box has an open bottom and a ball forming the top side of the box (the "lid").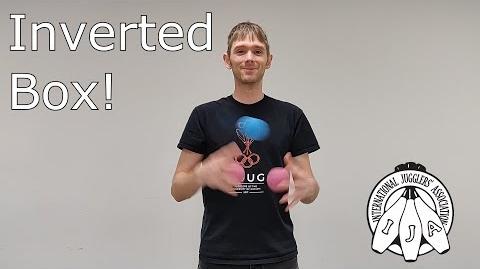 Video: Inverted box endurance run by Mike Moore
Video: 3 club upside-down box by Adam Kapilow
Community content is available under
CC-BY-SA
unless otherwise noted.