Jay Gilligan



Websites
 Jay Gilligan is an American juggler from Arcadia, Ohio, currently performing and living in Europe. He is one of the most creative and successful jugglers in the world. Jay is the main teacher of juggling and creator of the juggling program at the University of Dance and Circus in Stockholm, Sweden.[1]
Jay has been on Luke Burrage's Top 40 Most Popular Jugglers chart every year since it began except 2020. He ranked 4th on the list in 2003.[2]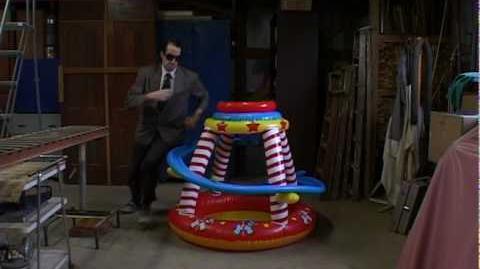 Competitions
[
]
Jay won the following IJA competitions.[3]
1993:
1994:
Numbers: Solo Clubs
Numbers: Solo Ball Bouncing
Numbers: Ring Passing with David Cain
Numbers: Ball Bounce Passing with

Fritz Grobe
1995:
Stage: Teams with

Fritz Grobe

and

Morty Hansen
1999:
References
[
]