Jack Denger (born in 1997)[1] is an American juggler from Indianapolis, Indiana.[2] He learned to juggle from a book when he was seven, after seeing a juggling act in Cirque du Soleil in Orlando, Florida.[3] By the time he was thirteen, he was able to juggle 7 clubs for over a hundred catches.[4]
World records
Edit
Jack holds the following world records with publicly available video evidence: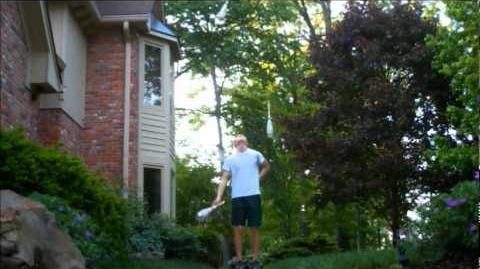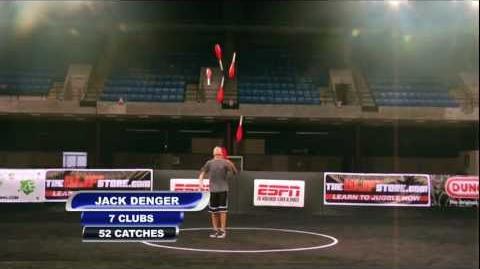 Competitions
Edit
Jack won the following IJA and WJF competitions.[5][6]
WJF 4:
IJA 2009:
eXtreme Juggling: 6+ Balls
eXtreme Juggling: 5 Clubs
WJF 6:
Intermediate Balls
Intermediate Clubs
IJA 2011:
eXtreme Juggling: 5 Balls
Joggling: Men's 5 Ball 100 Meters
Joggling: Men's 7 Ball 100 Meters
WJF 7:
4 Ball Freestyle
7 Club Incentive Program - First person in history under 15 years old to demonstrate 50 catches of 7 clubs in a competition.
IJA 2012:
eXtreme Juggling: 5+ Clubs
IJA 2013:
eXtreme Juggling: 4 Clubs
IJA 2014:
IJA 2019:[7]
Games: Mixed Prop Passing with Josh Horton
Games: Biz Says
References
Edit
Community content is available under
CC-BY-SA
unless otherwise noted.