Jurassic World: Dominion Dominates Fandom Wikis - The Loop
Play Sound
4440

4 ball asynch fountain with a gap

Capacity

3

Period

4

Full period

4

Orbits

3

Composition

Prime

(Ground state)
111 - (4)
1101 - (4)
1011 - (4)
0111 - (0)

3330
55550

5 ball cascade with a gap

Capacity

4

Period

5

Full period

5

Orbits

4

Composition

Prime

(Ground state)
1111 - (5)
11101 - (5)
11011 - (5)
10111 - (5)
01111 - (0)

44440
 A gap or hole is an object missing from a pattern that is otherwise the same as another pattern that uses more objects. In siteswap notation, a gap (a beat with an empty hand) is a 0. Patterns with gaps (e.g. 55550) can be used as exercises to prepare for the full patterns (e.g. 5).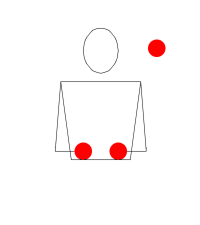 4 ball synch fountain with a gap
Siteswap: (4,4)(4,0)
4 ball wimpy pattern with a gap
Siteswap: (4x,4x)(4x,0)*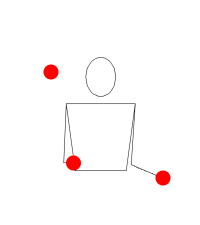 5 ball cascade with a two consecutive gaps (3 ball flashes)
Siteswap: 55500
5 ball cascade with a two nonconsecutive gaps (3 ball snake)
Siteswap: 50505
Sometimes if an object is removed from a siteswap to make a gap pattern, the new pattern takes more beats than the original pattern before it repeats. The notation for 534 without the ball that is always thrown as a 3 (504) is a period 3 sequence like the original pattern, but removing any of the other balls results in the period 9 pattern 534034530.
Variations
[
]
Siteswaps similar to basic patterns with gaps but with an object held in the hand during the pause (a 2) instead of having an empty hand (a 0):
(6x,6x)(6x,2)*

(8x,8x)(8x,8x)(8x,2)*