Chris Hodge is an American juggler from Nelson County, Virginia. He learned to juggle in 2002.[1]
World records
Edit
Chris and Andrew Hodge have held world records for passing with up to 18 balls.[2] Chris currently holds the following records with publicly available video evidence:
Unverified claims:
5 ball lazies: 52 catches in 2010 (claim)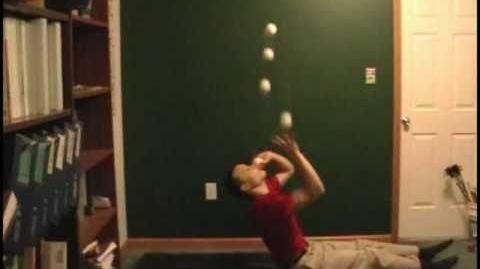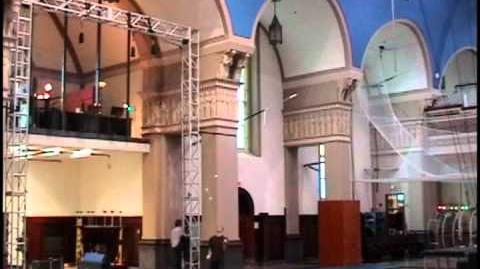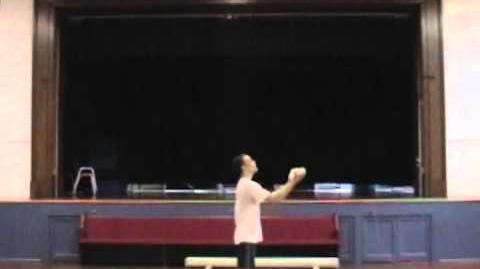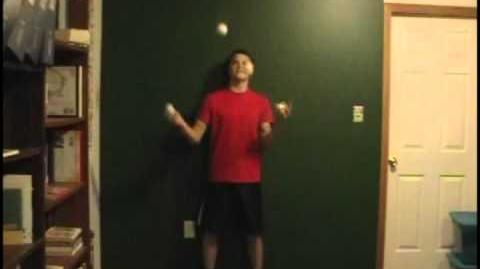 Competitions
Edit
Chris placed in the following IJA competitions.[3]
2008:
eXtreme Juggling: 4 Balls - 1st place
eXtreme Juggling: 5 Balls - 1st place
2009:
2010:
Individual Props: 3 Balls - 2nd place
2011:
eXtreme Juggling: 3 Balls - 1st place
eXtreme Juggling: 6+ Balls - 1st place
eXtreme Juggling: 4 Clubs - 1st place
2012:
eXtreme Juggling: 4-5 Balls - 1st place
2016:
Numbers: Solo Balls - 2nd place
Numbers: Ball Passing - 2nd place with Stefan Brancel
References
Edit
↑ Juggling world records - Wikipedia (old revision from 2010)