Benjamin Thompson (born in 1989) is a juggler from Wisconsin, USA.
Numbers juggling
Edit
Ben became the third person to flash 9 clubs on video in 2015. He and Doug Sayers set the world record for 17 ball passing in 2013: 33 passes caught.(video) Ben claims to have juggled 7 clubs for over 100 catches and qualified 8 clubs.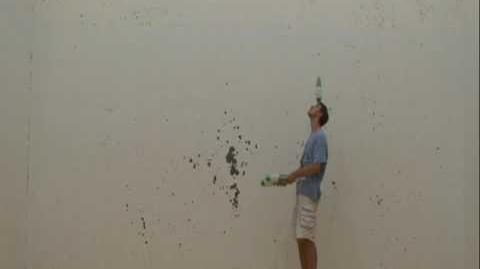 Competitions
Edit
Ben won the following IJA and WJF competitions.[1]
IJA 2002:
Joggling: Men's Youth 5 Ball 100 Meters
Joggling: Men's Youth 3 Ball 100 Meters
Joggling: Men's Youth 3 Ball 200 Meters
Joggling: Men's Youth 3 Ball 400 Meters
WJF 2:[2]
IJA 2008:
Joggling: Men's Open 3 Ball 200 Meters
IJA 2011:
WJF 8:[3]
IJA 2014:
Joggling: Men's 5 Ball 100 Meters[4]
References
Edit