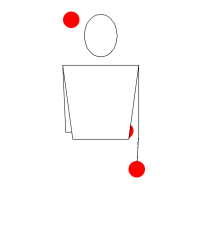 Backcrosses are crossing throws made behind the back, where the object comes forward on the same side of the body where it will be caught.
Avoid leaning back, sticking your elbows out, or twisting your body to the side.
Make sure that none of your backcrosses or normal throws are lower than your basic pattern height, and that you're not waiting too long to start a throw, so you will have enough time to make a proper throw before you have to catch another object.
If you're throwing clubs out too wide, you need to hold on to them longer. If they're hitting you in the head, you're holding on too long.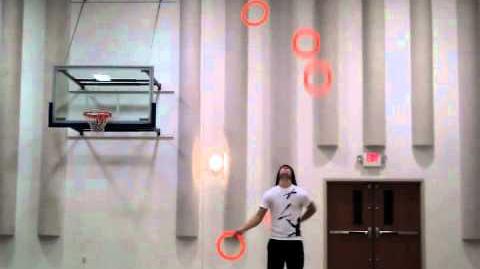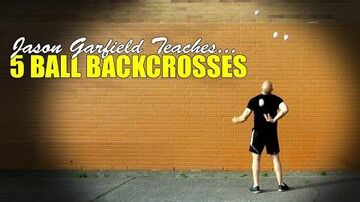 Backcross world records with publicly available video evidence:
Unverified claims:
3 ball backcrosses: 18 minutes and 36 seconds by Dave Leahy in 2011 (claim)
Unverified claims:
Records with insufficient video evidence:
Unverified claims:
Scissors - a synch crossing pattern where one hand does a backcross while the other does a normal crossing throw in front, and the hand doing the backcross changes with each pair of throws.(4 club video, 6 club video)
Backselves - a non-crossing version of backcrosses. An object thrown as a backself from the right hand is thrown behind the back, comes forward on the left side of the head, and is caught in the right hand.
Community content is available under
CC-BY-SA
unless otherwise noted.