Antonio Bucci is an Italian juggler.[1]
When the Bounce Page started tracking world records in 2001, Antonio was listed as the record holder for a 7 ball lift bounce (52 minutes, in 2001), an 8 ball lift bounce (4.5 minutes, in 1988), and a 9 ball lift bounce (30 seconds, in 1988),[2] but no video evidence was provided for the Bounce Juggling World Records Committee to verify those records.[3] The 9 ball bounce record was broken on video by Robert Mosher III in 2007.[4]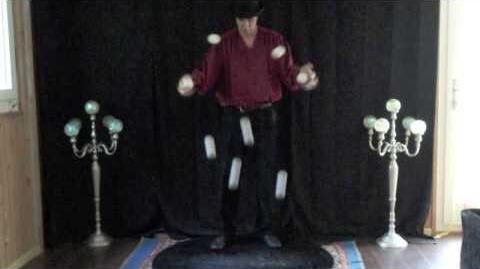 Community content is available under
CC-BY-SA
unless otherwise noted.