645

5 ball high-low-middle

Capacity

5

Period

3

Full period

18

Orbits

3

Composition

(Ground state)
11111 - (6)
111101 - (4)
11111 - (5)

545

Self-dual
  645 is a symmetrical 5 object siteswap where the first two throws don't cross, and the third throw does cross. The first throw (a 6) is about one and a half times as high as the cascade, and the second throw (a 4) is about half the height of the cascade. The third throw (a 5) is exactly the same as a throw in the cascade. This is the 5 object version of 534. All the 6s are done with the same two objects, and the pattern is often done with those objects staying in columns on the outside of the pattern.
Before learning this pattern, you should already be good at the 5 ball cascade, 534, 6451 (starting from both sides), 561, and 64 (starting from both sides).
Video: 5 club 645 with outside throws and backcrosses by Vova Galchenko
Video: 5 ball bounce 645 by Nick Jamesson
645 world records with publicly available video evidence: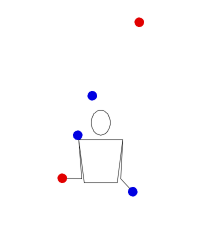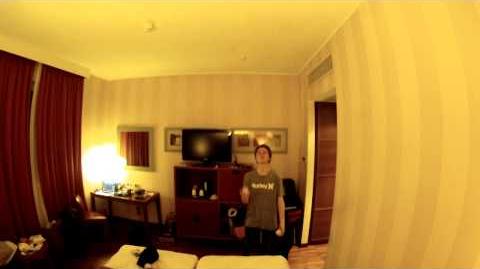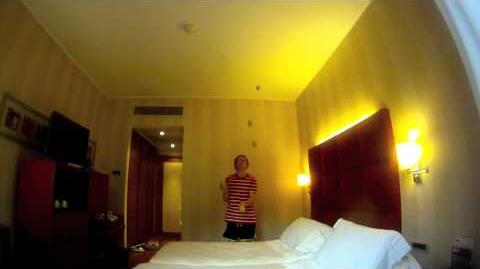 Community content is available under
CC-BY-SA
unless otherwise noted.